Collections
Shop for artwork based on themed collections. Each image may be purchased as a canvas print, framed print, metal print, and more! Every purchase comes with a 30-day money-back guarantee.
Behind the Camera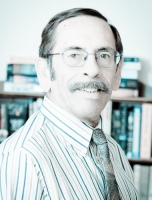 Lawrence is a military retiree who lived abroad for eight years where he experienced many cultures and diverse customs. Life overseas helped create experiences and memories that provided a lifelong influence on attitude, decision making, and interaction with other people. His travels expanded his outlook on the life he learned while growing up in Oklahoma. He presently enjoys life with his beautiful bride in their home Plano, Texas and they have four adult children who have left the nest and make their own lives in other states.

ABOUT PHOTOGRAPHY:

Lawrence has conservative and traditional tastes in art and this reflects in his photography. From time to time though, he'll experiment with abstract images or unusual colors to capture the eye's attention.... these images must 'call out' to him. Lawrence also has an affection for B&W photography and is quite sure you'll enjoy his work in that genre.

He is a self-taught photographer who found a love for photography early in his military career. Over the next 28 years, he balanced a life of military service, raising a family, and shooting photos when he had free time. In recent years, he's found more personal time, completed the digital photography program at a nearby community college, and became reengaged with fine art photography. He continues to attend frequent workshops, seminars, reads self-improvement articles about new techniques, and continues to practice, practice, practice. After all these years, he was no longer satisfied at being a hobbyist photographer so in early 2012, he stepped up and began offering his work for sale at Fine Art America. It is a true honor to exhibit his work here because this group has so very many accomplished and talented artists!

Visual arts are quite subjective each person will either like or dislike an image based on their own tastes. Lawrence wants to share his work and encourage you to hang it on the wall in your office or home. They are also perfect upscale gifts. If you have an eye for art, you know that a carefully chosen frame and matte will enhance beautiful art work. This is similar to a person dressing well and looking like a million with the right clothing. Don't you want your visitors to say 'wow' when they enter your home or work place?

ABOUT COPYRIGHTS:

Each of these images is copyright protected in the United States and internationally. Please respect the artist's right to protection of intellectual property. Without written authorization it is not permissible to copy, distribute, create derivative images, or pursue commercial interests with these images. You will notice that the previews here contain an FAA watermark. These are displayed to discourage unauthorized downloading of the digital files but your print will not have a watermark

IN CLOSING:

Thank you so much for visiting and browsing. We hope you'll leave comments, take a moment to 'like' the images, and sign up for email alerts.
We hope you enjoy your visit!